Cheese of Excellence of the Council of State from Vaud 2021
The government has named the Gruyère AOP from the Grandcour cheese dairy as its Cheese of Excellence for 2021.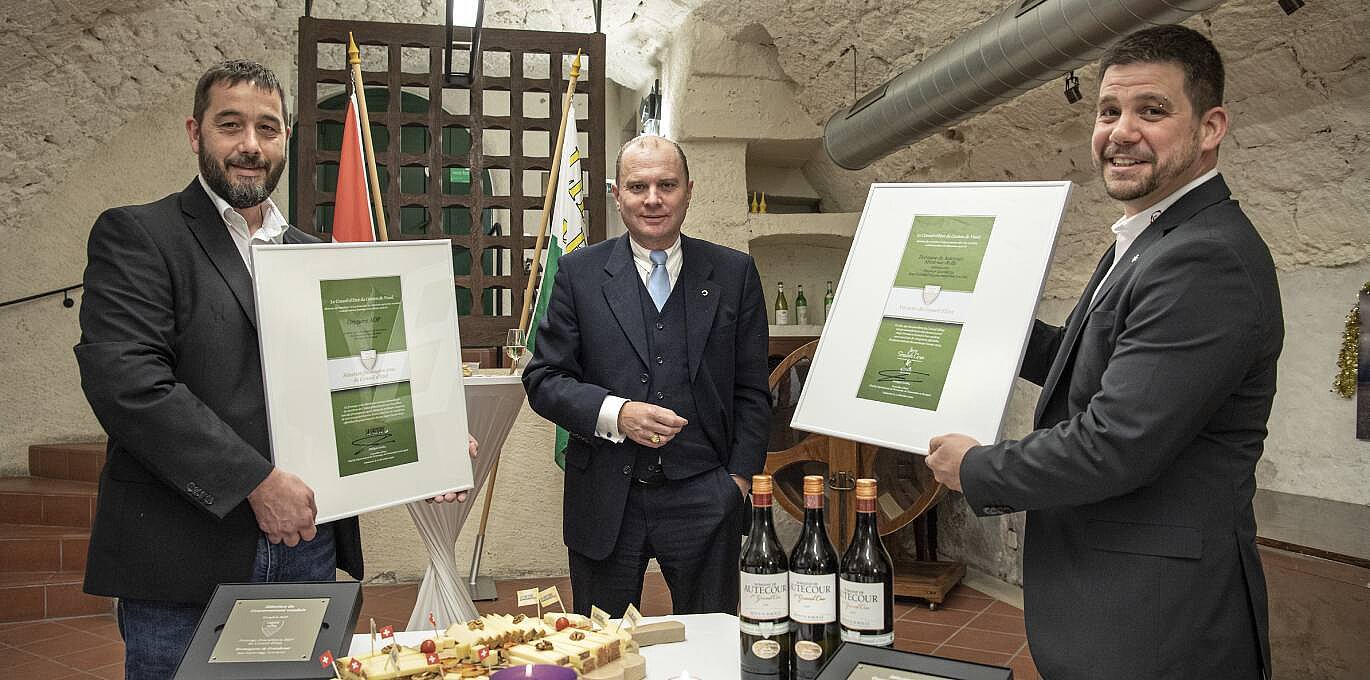 At its meeting on 4 November 2020, the State Council tasted four Premiers Grands Crus Vaudois and five Gruyère AOPs preselected from fifteen samples.
It chose the 2019 vintage of Domaine de Autecour, AOC la Côte, owned by the Schenk family. Produced by the winemaker Michael Monnier and his team, and vinified by the oenologist Thierry Ciampi, 2021 will be the third time it has been the State Council's Vin d'Honneur, after having been chosen in 2017 and 2018.
Accompanying it over the same period, the Vaud government's Cheese of Excellence will be the Gruyère AOP from the Grandcour cheese dairy, made under the guidance of cheese maker Jean-Daniel Jäggi. This Gruyère, like all its competitors, obtained an average of more than 19 points out of 20 in the assessments between May 2019 and April 2020.
Jean-Daniel Jäggi has been a cheese maker at Grandcour for many years. He operates a cheese dairy built in the early 2000s following the merger of the Grandcour, Chevroux and Delley cheese dairies. It is one of the lowland cheese dairies that contribute to the retention of milk producers in a region where arable farming plays an important role. The excellent quality of Mr. Jäggi's production means that the reputation of his establishment is known far and wide; this, of course, is also thanks to the quality milk delivered daily by its producers in La Broye, where Gruyère AOP knows no borders and where the President of the dairy company is Philippe Jean-Mairet. The Grandcour cheese is aged until it reaches full maturity in the natural cellars of Fromco in Moudon.