The production of cheese in the region can be traced back to 1115. It continues nowadays according to a well-tried recipe in the village cheese dairies of its native land – the district of La Gruyère in the Canton of Fribourg (Switzerland) – but also in the cantons of Vaud, Neuchâtel, and Jura, as well as in a few municipalities of Bern.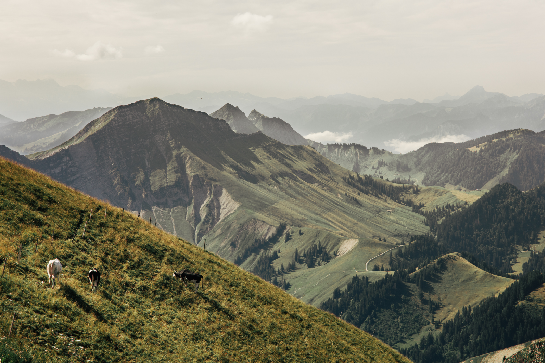 12th century – An ancestral tradition
The region of Gruyère has been known for its cheese production since the 12th century. Medieval chronicles also mention the expertise of its inhabitants, who turned the milk production of their herds into full fat cheese. This product was even sold in France and Italy.
17th century - Official recognition of the name and of the land
The 17th century marked an important stage in the history of Gruyère AOP as it coincided not only with the official recognition of its name, but also with a real boom in exports. During this time, the first measures for the protection of its origin through marking came into play. The word specifying its origin entered the dictionary of the Académie Française (1762).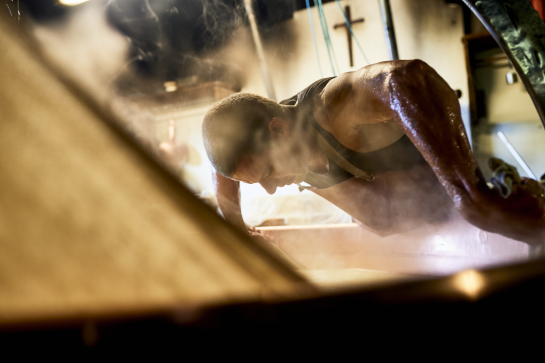 19th century - Geographic expansion
A high emigration level which hit Fribourg during the 18th and 19th century. It extended the geographic production zone of Gruyère cheese to the cantons of Vaud, Neuchâtel and Jura, as well as to neighboring France. However, with no trade protection and with its quality as only means of defense, Gruyère was often imitated. As early as the mid-19th century began a campaign towards structuring the trade as well as a fight for a recognized designation of origin.
21st century - Controlled Designation of Origin and Protected Designation of Origin
AOC – Controlled Designation of Origin and AOP – Protected Designation of Origin.
Discussions held in Madrid (1891), Paris (1926) and then Rome (1930) resulted in the signing of a first agreement to protect the denominations of goods and their origin.
However, it was only in 2001 that Gruyère cheese was granted Controlled Designation of Origin (AOC) at the national level. In 2011, it received the Protected Designation of Origin (AOP) for all of Europe.