La Maison du Gruyère invites you to discover the king of cheeses: Le Gruyère AOP. It is located in its very birthplace, close to the mountain pastures and at the foot of Gruyères Castle.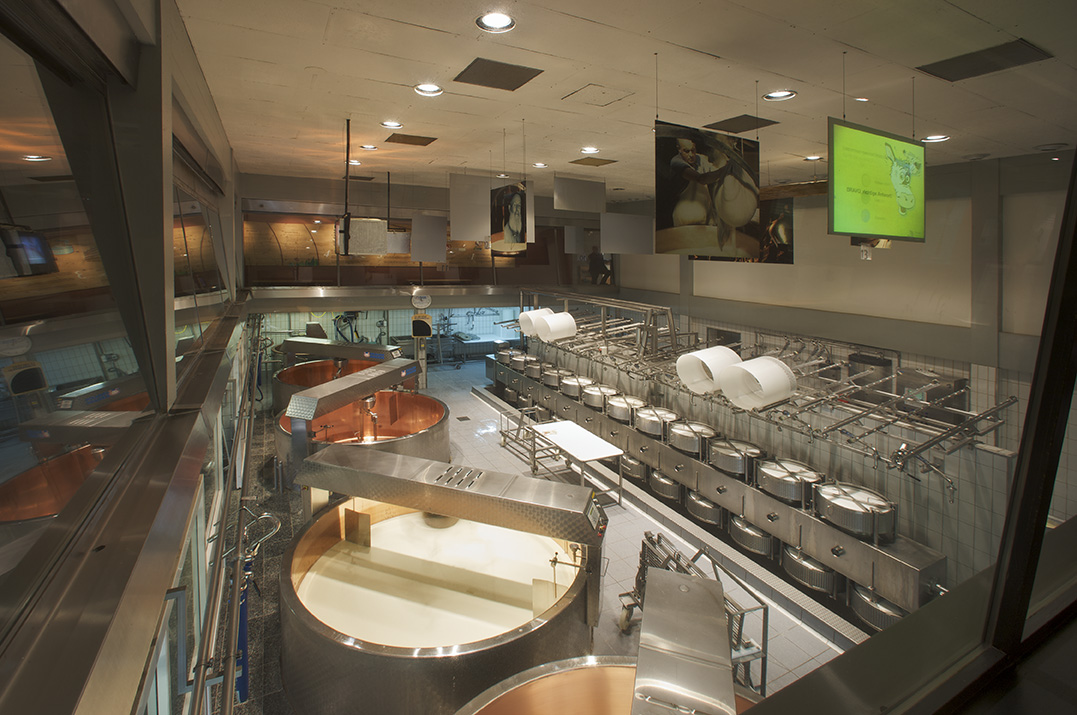 Come and experience La Maison du Gruyère with your family, in a group or on your own and delve into the secrets of the making of Le Gruyère. La Maison du Gruyère guides you through a modern world of the senses and our cow Cerise (Cherry) introduces you to the secrets of the Gruyère AOP making. Two to four times a day you can experience cheese-making live from the visitors' gallery.
A headset is given to you and the audio information is available in thirteen languages : English, French, German, Italian, Spanish and Japanese as well as Arabic, Chinese, Czech, Hungarian, Polish, Portuguese and Russian. Written translations also available Korean, Dutch, Finnish, Hebrew, Persian, Romanian and Turkish.
Follow the educational itinerary
Every day from 9am to 6pm (6.30pm from June to September)
Last entrance 30 min. before closing
Production of Gruyère AOP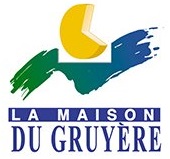 The cheese dairy Les Martel
The Martel dairy invites you to discover its visitors' gallery. From here you can watch the making of Gruyère AOP live and take a walk through an exciting educational exhibition.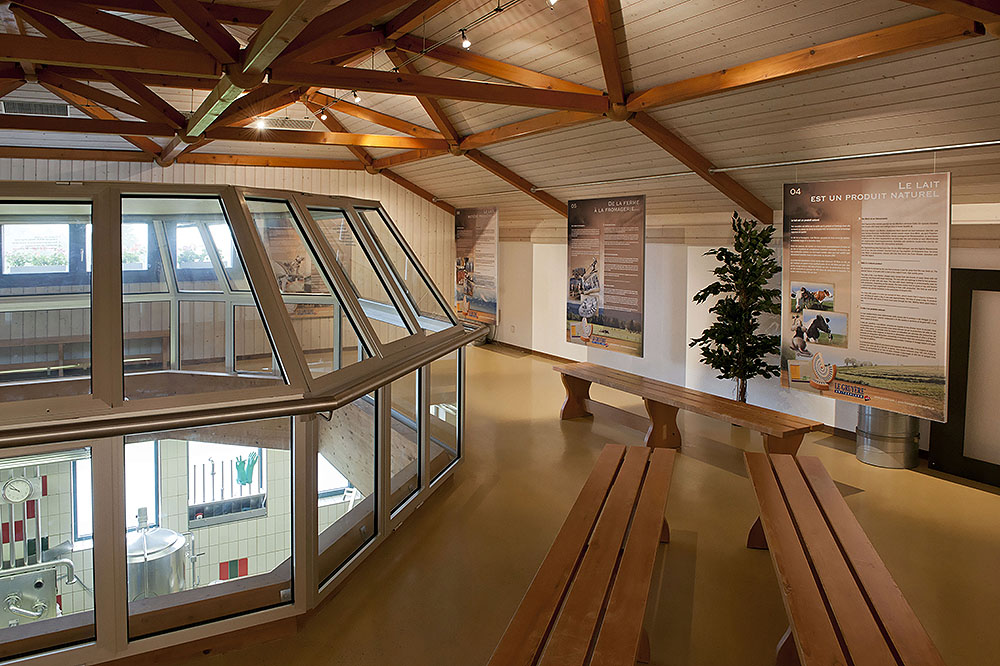 Audio-visual presentation/slide show (French, German, English, Italian) and visitor gallery.
Film showing how for Le Gruyère AOC is matured in the cellars in French, German, English and Italian.
Le Gruyère AOC tasting (SFr 4.50)
Breakfast at the cheese dairy (SFr 12.50)
Monday-Saturday: 7am-noon and 5-7pm
Sunday: 8-11am and 5-7pm
Duration: 90 minutes
Admission: Free