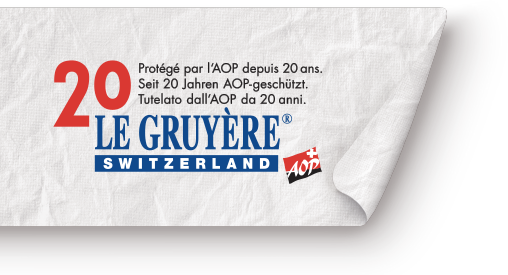 BIG CONTEST
20 PRIZES TO WIN!
Beau-Rivage Hotel ★★★★★ - Neuchâtel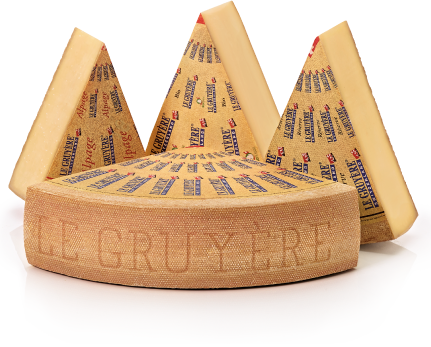 Le Gruyère has been protected by the AOP for 20 years. That's something to celebrate!
TO BE WON: DREAM WEEKENDS IN PRESTIGIOUS HOTELS.
Protected Designation of Origin (AOP)
The Protected Designation of Origin (AOP) recognizes a level of quality granted uniquely to typical products, deeply rooted in a region that gives it a specific character and an inimitable flavor. The AOP label guarantees the authenticity of products made according to traditional know-how.
Find out more
Our types of Le Gruyère AOP
Le Gruyère AOP for every tastes
After 6 to 9 months, the cheese is aromatic and smooth and just right for palates that prefer a mild flavour. After 10 months, the mature Le Gruyère AOP Réserve will impress all lovers of full bodied cheese. A few cheese wheels are matured for up to 18 or even 24 months. These will appeal to connoisseurs of particularly strongly flavoured cheese. The maturation length may vary but the quality always remains outstanding!
Find out more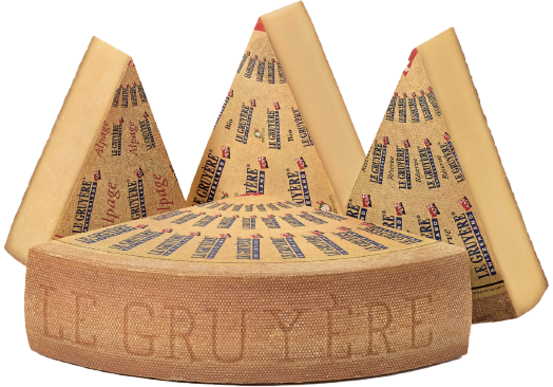 They make Le Gruyère AOP
Cooking with Le Gruyère AOP
Local and international agenda
Visit a cheese dairy