The Protected Designation of Origin (AOP) recognizes a level of quality granted uniquely to typical products, deeply rooted in a region that gives it a specific character and an inimitable flavor. The AOP label guarantees the authenticity of products made according to traditional know-how.
Le Gruyère AOP was granted its AOC (Appellation d'Origine Contrôlée) since 6 July 2001. This designation has been recognized at European level since December 2011. Its denomination was changed to "Appellation d'Origine Protégée". The entire production is regulated according to the AOP specifications, which are fundamental to any AOP. Several other agreements protect the use of the name "Gruyère" in various countries throughout the world.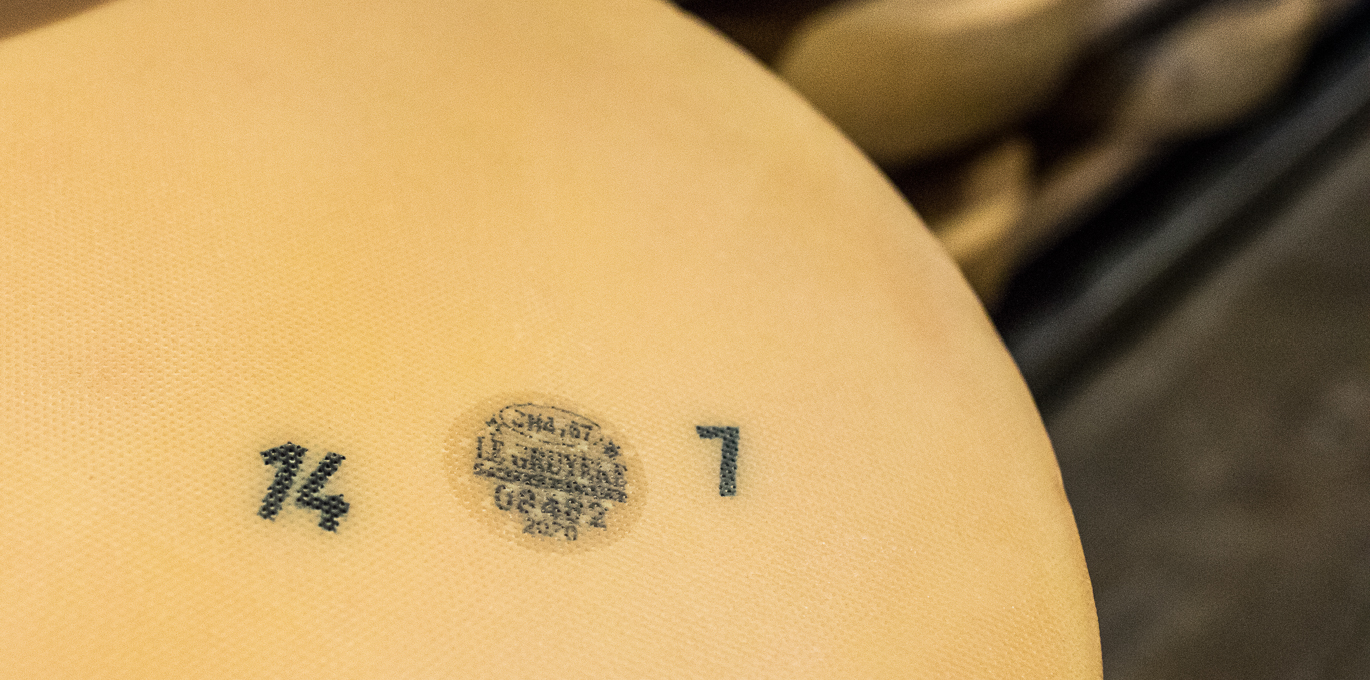 To be AOP you have to have
a tradition
a limited production zone
a name
a know-how and a history
a product
Le Gruyère AOP production zone
Le Gruyère AOP owes its name to the region of Gruyère, in the canton of Fribourg, in Switzerland. It has been produced according to the same traditional recipe since 1115. Nowadays, it is made in the cantons of Fribourg, Vaud, Neuchâtel, and Jura, and in a few municipalities of the canton of Bern.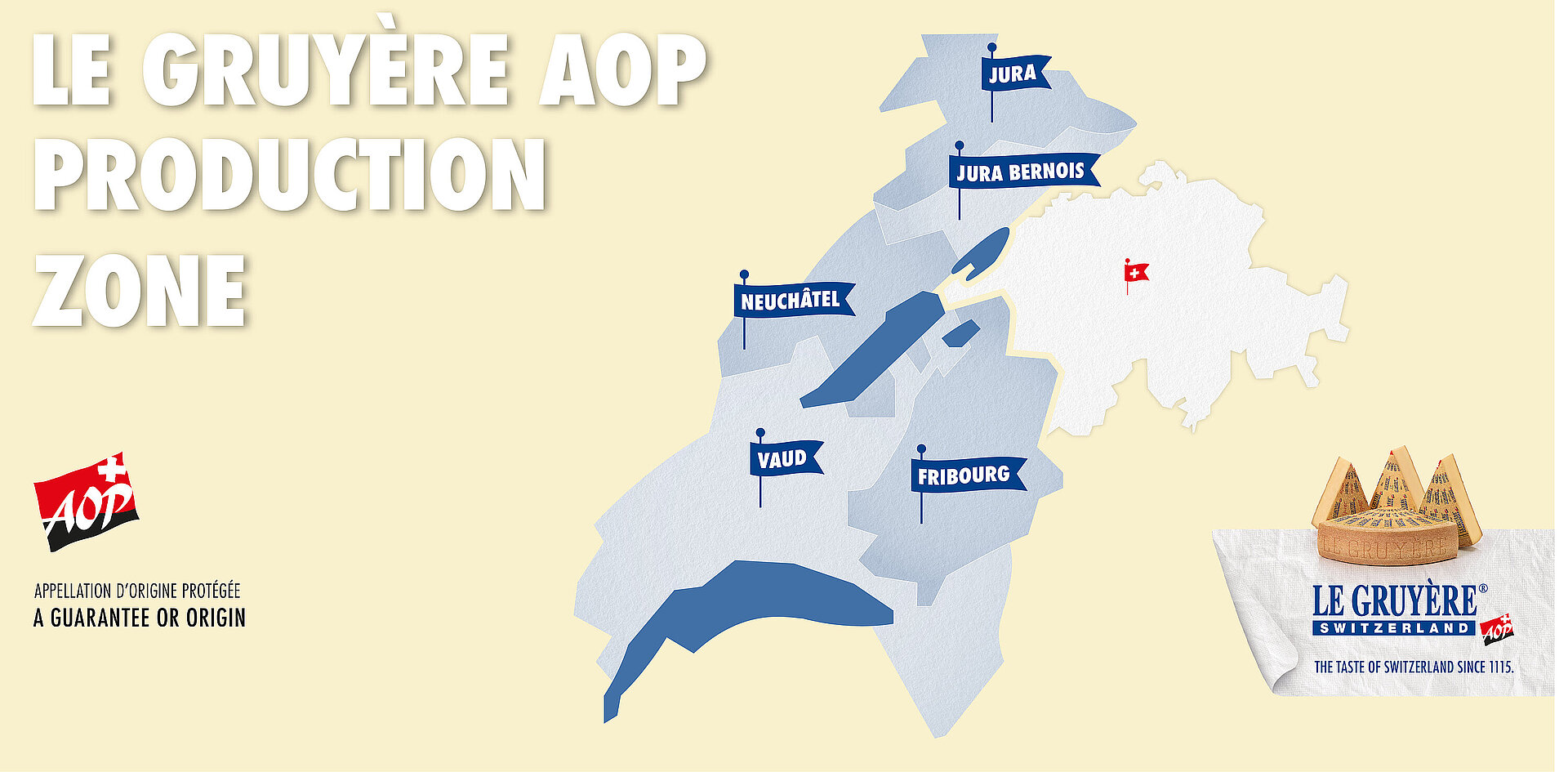 Marking: a protection for the consumer
Each piece is systematically identified both through the number of the cheese wheel and of the cheese dairy. The manufacturing date and month also appear on the wheel. These markings are made with casein, the main protein in cheese. Once again, without any additives or artificial flavors.
The Gruyère AOP label and the number of the production site appear on the heel of each wheel of Gruyère AOP: a suitable way to prevent fraudulent production and to guarantee its authenticity.
This technique uses marked steel sheets in order to emboss the cheese wheel. This marking thus gives it its identity and its traceability.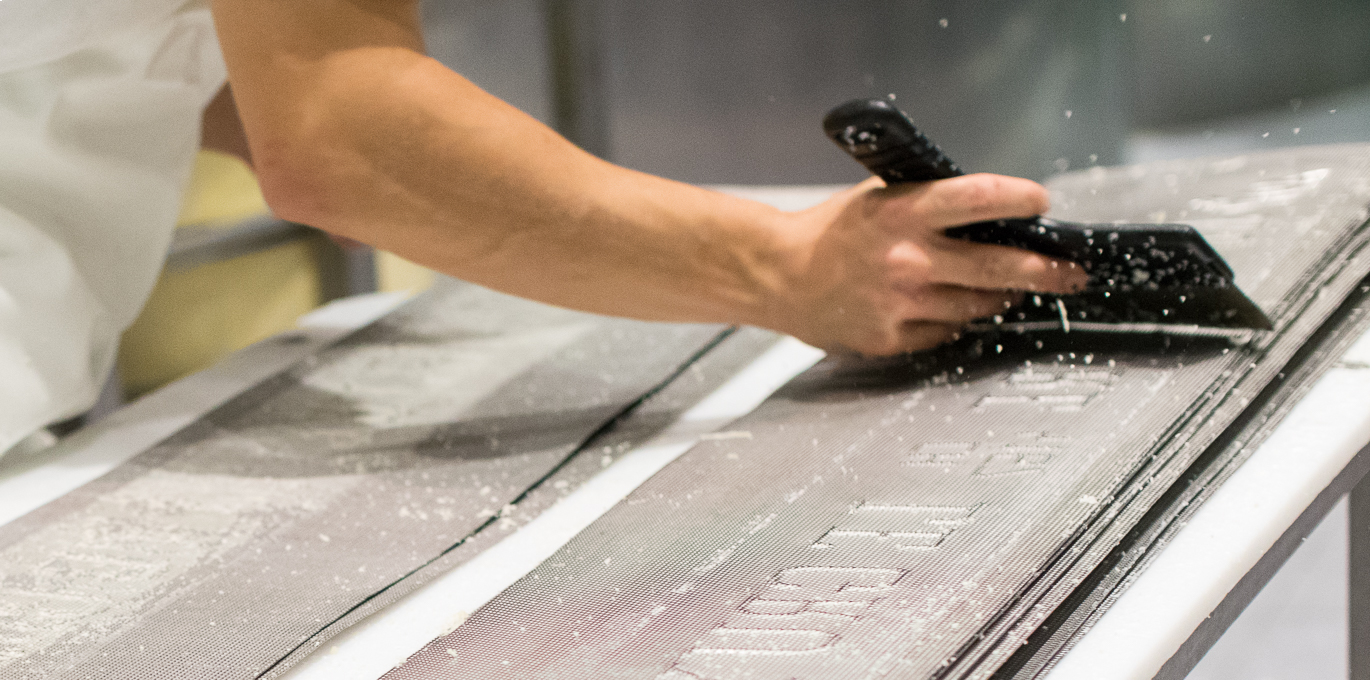 The production process has been maintained since the origins of Gruyère. It is strictly respected by the cheese makers, who follow the AOP specifications.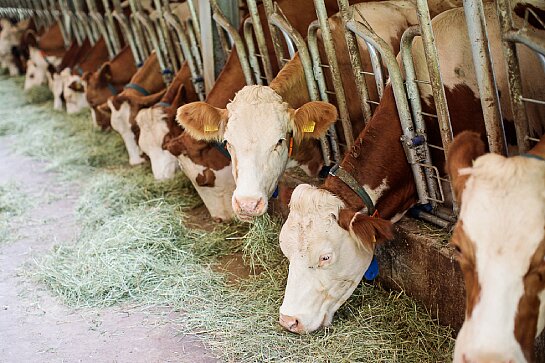 70% of the cattle's forage comes from the farm
No silage allowed
Milk is delivered twice a day
No additives
All milk is traceable
Milk is sourced close to the cheese dairy (max 12.4 miles)
Milk is used within 18h after milking
No pasteurisation, it is raw milk
No preservatives
No growth hormones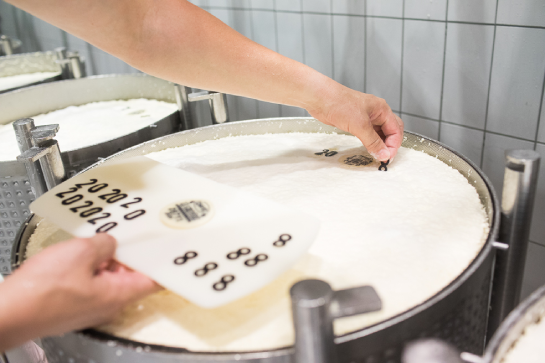 On any given day, Gruyere should be the first cheese to be made in the vat.
An open copper vat with a maximum capacity of 6,600 litres should be used.
Milk from both the evening and the morning milking is used to make the cheese.
Each wheel is given a casein mark detailing the manufacturing date and the cheese dairy's unique number.
No additives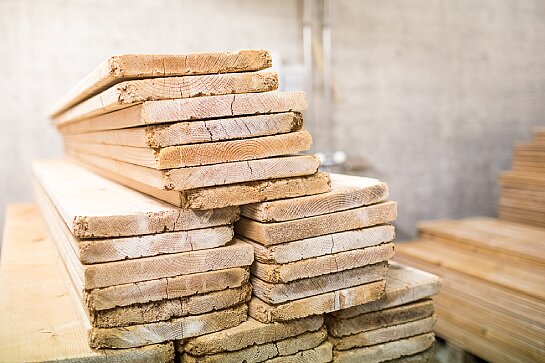 Matured for at least 5 months before consumption
The majority of maturing cellars are located in natural caves or cellars
Shelves of spruce wood
Controlling the atmosphere in the cellar (temperature 12 to 18°, humidity approx. 92%)
How the Gruyère AOP wheels are cared for