Swiss Cheese Awards
Le Gruyère AOP won the Swiss Cheese Awards for the second time in a row.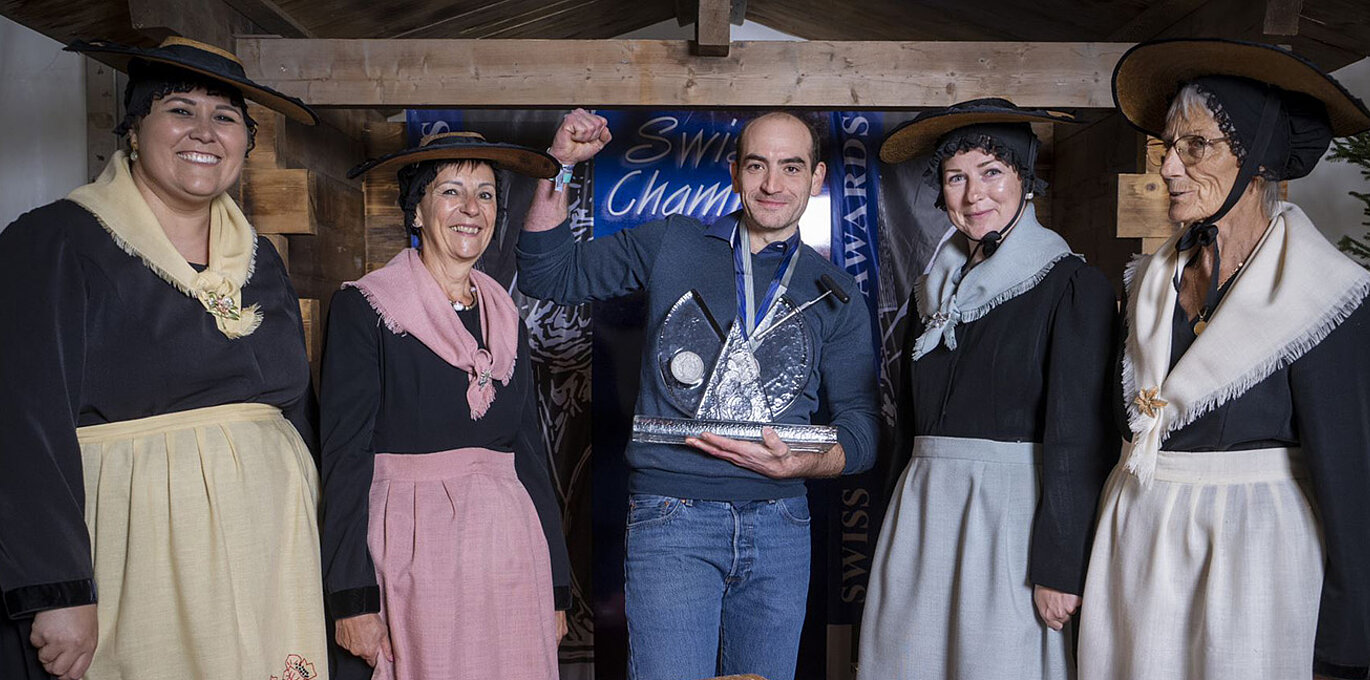 The Swiss Cheese Awards took place in Le Chable (VS) from 22 to 25 September 2022. This year more than 1000 cheese specialities were entered in the competition. The overall winner in all categories and Swiss Champion 2022 was Le Gruyère AOP by Marc Delacombaz from the Laiterie-Fromagerie de Montbovon and matured by Mifroma in Ursy. An international jury of 17 members elected Mr. Delacombaz's Le Gruyère AOP for its aesthetic and taste qualities.
In the category Gruyère d'Alpage AOP it was Maurice Babst's Gruyère d'Alpage AOP from the Alpage de Vacheresse, matured by the Coopérative d'Alpage de Charmey, that convinced the jury and won the title.
Le Gruyère AOP wishes to congratulate all the winners for their excellent results.