Le Gruyère AOP European Curling Championship
Le Gruyère AOP presents the European Curling Championships which take place from 19 to 26 November 2022.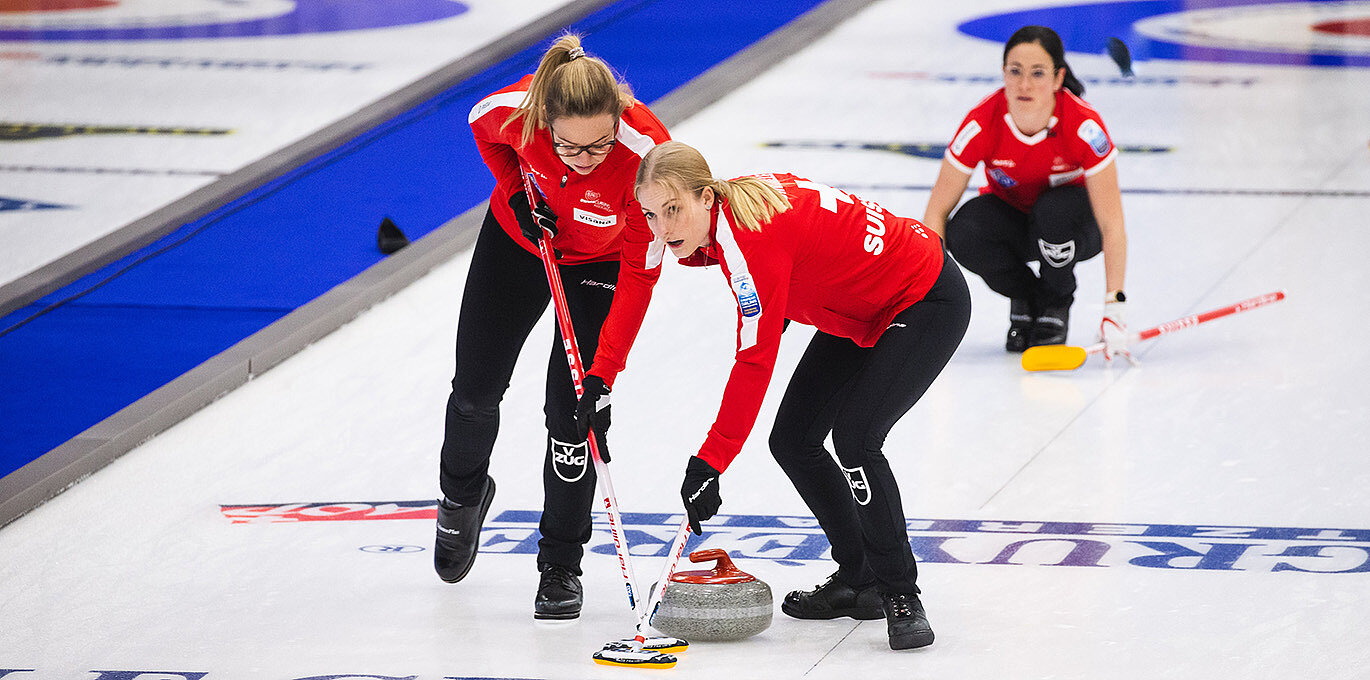 The ten best European men's and women's curling teams met in Sweden for a week of intense competition at the European Championships.
Among the ten teams that took part in the European Championships, there was a Swiss women's team and a men's team. Both Swiss teams showed excellent performances. Indeed, the men's team composed of Benoit Schwarz, Yannick Schwaller, Sven Michel and Pablo qualified for the final which will take place on Saturday 26 November. The Swiss women's team consisting of Silvanana Tirinzoni, Alina Paetz, Carole Howal, Briar Schwaller-Huerlimann and Anna Gut did the same and will compete for the gold medal in the final on 26 November.
As the official sponsor of the European curling event in Östersund, Le Gruyère AOP is at the heart of the event. This partnership offers a good international visibility for the brand as well as the possibility to discover the magic of Le Gruyère AOP to a new public through tastings.
Le Gruyère AOP congratulates all the teams involved in these European competitions and wishes the finalists much success.