Morel and Gruyère AOP Malakoffs
135'
5'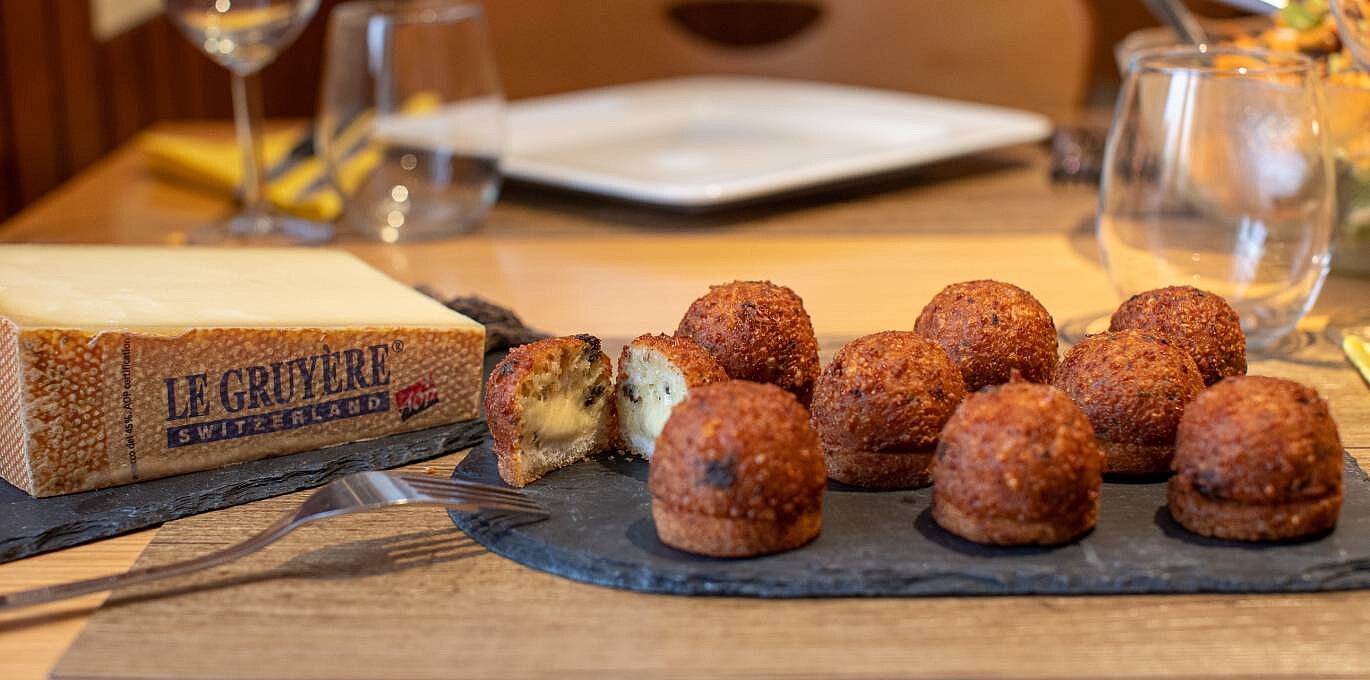 Ingredients for
Note
Attention changement nombre de personnes
20 g

dried morel mushrooms

15 g

butter

1

shallot

+

Parsley, chopped

2

eggs

120 g

white flour

2 tsp

bicarbonate of soda

140 g

full-fat milk

1

clove of garlic

2 tsp

kirsch

0.6 dl

dry white wine

500 g

Gruyère AOP

10 slices

sandwich bread

+

salt and pepper

+

nutmeg
Preparation
Soak the morel mushrooms in warm water or milk for at least 1 hour.
Chop the mushrooms and shallot.
Fry the mushrooms in butter with the shallot and a little of the fresh parsley. Deglaze the pan with a splash of kirsch and then put the mixture to one side to cool.
In a large bowl, beat the eggs and then add the flour, bicarbonate, milk, white wine, kirsch, garlic and morels.
Season with salt, pepper and grated nutmeg and mix well.
Grate the Gruyère AOP and add this to the mixture. Let the batter rest in the fridge for an hour.
Cut 5 cm diameter circles out of the sandwich loaf slices with a cookie cutter.
Switch on the deep fat fryer and heat the oil to 180°C.
Using a large spoon or an ice-cream scoop, make the Malakoffs (in the shape of a dome) from the mixture on top of the bread.
Place the Malakoffs HEAD FIRST in the oil.
The Malakoffs should float on the surface, head down, for approximately 3 minutes before they need turning to cook for a further 45 seconds the other way up. Watch their colour - once they are nicely golden brown remove them from the oil using a skimmer before draining on absorbent paper before serving.
Delicious to know
Serve the Malakoffs accompanied by an invigorating green salad, gherkins, pickled onions and mustard.