Stuffed chicken filets with Gruyère AOP in a bacon and double cream crust
30'
45'
In conjunction with our partner Label Fait Maison, we offer you Gruyère AOP recipes created by the chefs in various labeled restaurants.
This recipe is proposed by L'Union restaurant in Palezieux.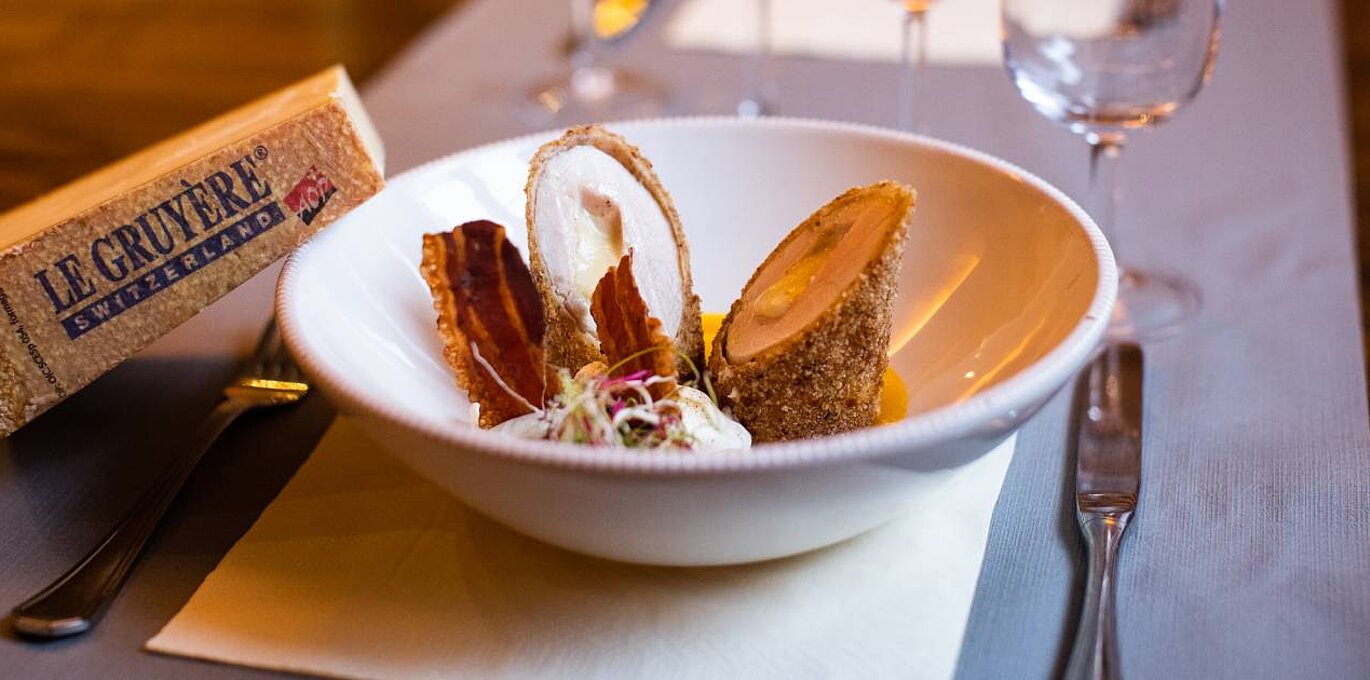 Ingredients for
Note
Attention changement nombre de personnes
4

chicken filets

200 g

Gruyère AOP

125 g

breadcrumbs

150 g

of smoked bacon

2

egg whites

50 g

flour

1 dl

double cream

+

salt and pepper
Preparation
Stuff the chicken filets with a stick of Gruyère AOP.
Wrap them in plastic film.
Poach them for 20 minutes at 65°C and then let cool.
Slice the bacon and let it dry in the oven at 160° for 15 minutes.
Pass the bacon through a blender or food processor and then add it to the breadcrumbs.
Lightly coat the filets with flour, dip them in the beaten egg whites and then coat with the breading/bacon mixture.
In a frying pan, cook over low heat.
Season the double cream with salt and pepper and serve with the filets.
Delicious to know
Dried beetroot can be substituted for the bacon.