Le Gruyère AOP & Honey
The point of view of one of the best workers in France: François Robin, master cheesemonger.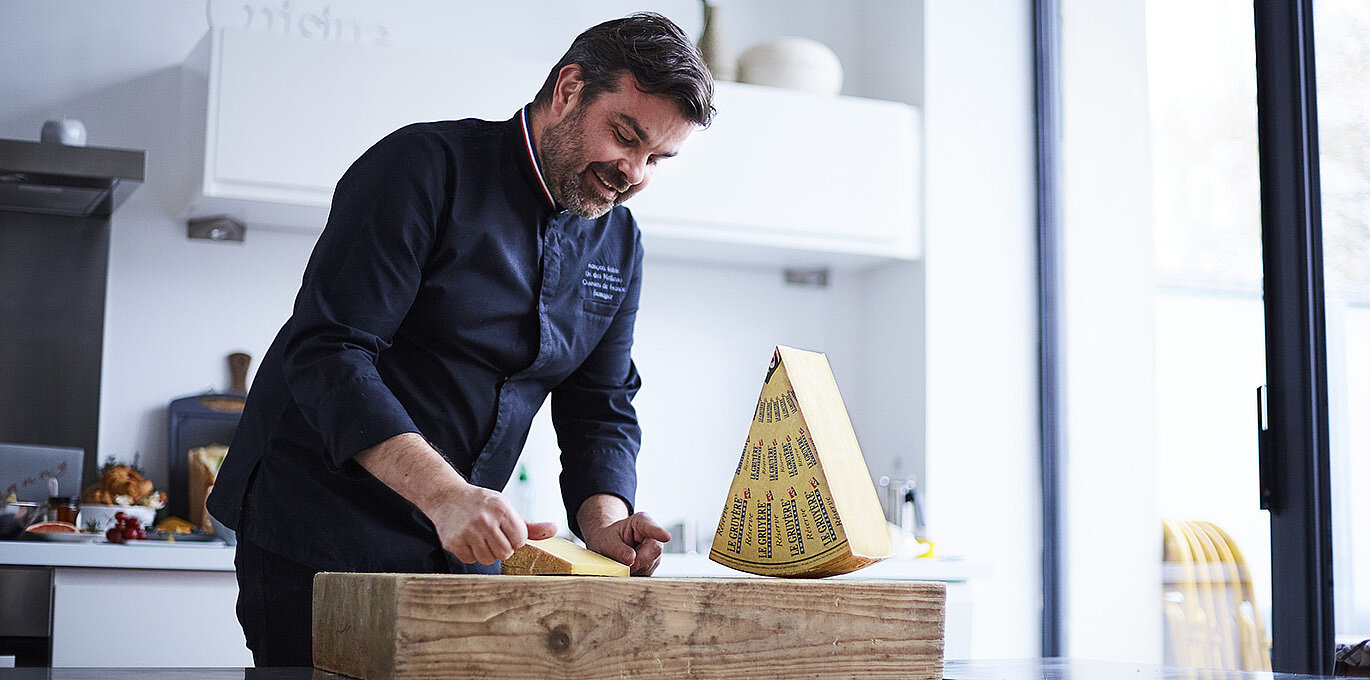 "When Switzerland Cheese Marketing France and L'Interprofession du Gruyère asked me to delve into the harmony between honey and the different maturing processes of this cheese, a memory immediately came to mind, the memory of childhood when each of us builds our own personal library of smells and taste sensations." "

François Robin, master cheesemonger
These two noble foods come from the same source, nature. The various herbs and flowers that can be found in the immense plains of the Helvetic landscape bring to the cows' milk certain taste subtleties that will later be found in Le Gruyère AOP. These subtleties translate into floral notes that are more or less intense depending on the season and also on the location of the rich pastures. The same is true for the bees that forage from flower to flower in order to collect the precious nectar specific to each type of plant, which will also provide the floral notes that we appreciate so much.
"Combining these two noble 'comfort foods' immediately seemed to me a way to connect with these memories, a single ticket to those regressive sensations that feel so good." François Robin.
This varied flora gives the milk and honey a sweetness and an authenticity that wonderfully characterise these two emblematic dishes when tasted. To the nose, they are fine and refined; in the mouth the tastes are true, pronounced and sometimes explosive.
The two are intimately linked by the spirit of nature and more particularly of flowers, bringing all this richness with them to thrill our taste buds when we combine Le Gruyère AOP with different types of honey.
The culinary harmony is both ingenious and exquisite: the honey, in controlled quantities, will subtly soften the power of Le Gruyère AOP and increase tenfold the range of olfactory and gustatory sensations of these two products while highlighting the vivacity of their ingredients.