Butternut squash and Gruyère AOP boulettes
45'
20'
In conjunction with our partner Label Fait Maison, we offer you Gruyère AOP recipes created by the chefs in various labeled restaurants.
This recipe was suggested by Le Boteco restaurant in Geneva.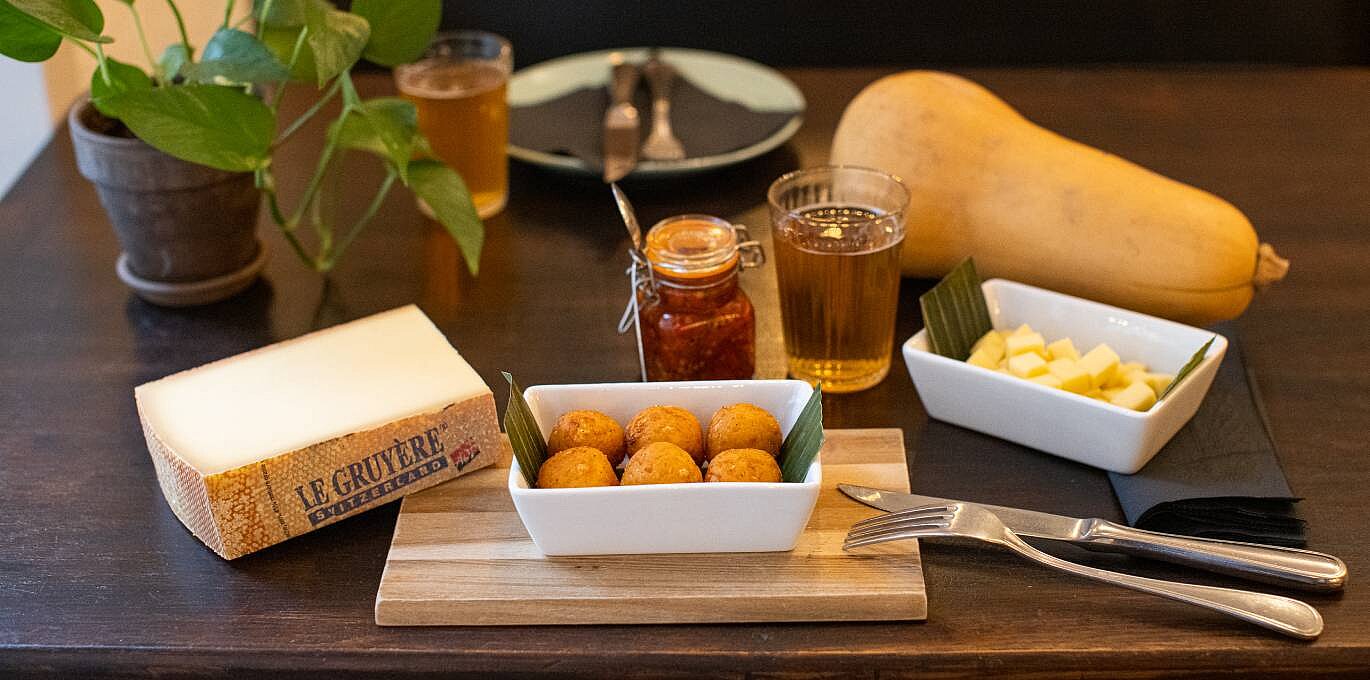 Ingredients for
Note
Attention changement nombre de personnes
400 g

butternut squash

2.5 dl

milk

2 tbsp

finely chopped shallots

2 tbsp

sunflower oil

160 g

Gruyère AOP

200 g

flour

+

frying oil

+

salt and pepper
Preparation
Cut 250 g butternut squash into large cubes and grate the rest.
Dice up 80 g of gruyère and grate the rest.
Cook the large cubes of butternut in the milk.
Season with salt and pepper.
Once cooked, blend/mix together.
Sauté the shallots in sunflower oil and add the grated Gruyère AOP and butternut.
Season with salt and pepper and cook for one minute.
In a non-stick frying pan, mix the butternut purée with the flour. Simmer on low heat until moisture evaporates, like a puff pastry/choux pastry.
Spread the mixture out on a work surface and let it cool.
Shape into small boulettes of 20 grams each.
Stuff with the diced Gruyère AOP and fry at 160°C until the boulettes turn golden brown.
Delicious to know
If the mixture sticks to your hands while forming the boulettes, put a little oil on them.